First Employee
Starting up Business in the United States
A lot goes in to preparing for a new business development in the United States, such as obtaining business licenses, opening bank accounts, and establishing a business address. Once the office is completed, the process of hiring your first employee begins. Unlike the selection of your office, people have different abilities, and personalities. The selection process has difficulties that cannot be described by simple figures, and includes navigating Human Rights and Labor laws. Upon hiring your first employee, workers' accident compensation insurance and the application and collection of employment tax begins. Also, employee handbooks should be compiled in order to keep employees from filing complaints. The sense of values of philanthropy, freedom, and equality carries a high priority in the United States. Your ability to find skillful workers in a timely manner will certainly aid in determining the success of your new business development.
Many countries have specific kinds of shared experiences or knowledge that are almost identical throughout the country. These features are part of their nation's identity and become naturally assumed by the country's citizens. In the United States, however, you will encounter diverse languages, customs, religions, cultures, nationalities, and family structures. How can you find the best group of employees in a country that is so diverse?
When it comes to qualities such as vision, chemistry, and motivation, it can even be difficult for experienced recruiters to sense all these qualities. However, here are some national characteristics that are bound by laws, contracts, and feelings of general respect. We recommend that you utilize a recruiter such as TOP, who is experienced in the U.S. and has a wealth of accumulated knowledge in this area.
Selecting the First Employee
Depending on the capabilities of the person in charge coming from abroad, the selection of the first employee will vary greatly.
We think that it is necessary to assess prospective employees in several different dimensions such as language ability, industry knowledge, negotiation capability, work ethic, and experience. We would like to propose the following two cases:
1) When the person in charge comes from your company's home country and has industry experience, but lacks in overseas experience and English ability:
In this case, we recommend a person who is flexible, persistent, and interested in your company's home country, even if his/her job experience is not so strong. An American, or someone who has native level English capabilities, who will grow together with your company would be an asset to you in this situation.
Unlike your headquarters, everything must be created for your new local company. In the United States, which is known as a contract society, it is typical to document even the smallest matters. However, unless you have native level English abilities, it is difficult to create high level documents. Details of documents are often thoroughly reviewed by many people, so it is very important to be cautious and patient during this process. It is an option to hire someone with applicable experience from the beginning, but many difficulties may arise from that situation.
If prospective employees have foreign language or cultural experience, or are eager to learn about the company's home country and/or study the language, it can be mutually beneficial for you to provide an encouraging environment, especially in your start-up phase, in order to create valuable human resources for your new company.
2) When the person in charge comes from abroad and is capable in English, but lacks industry experience:
In this case, he/she does not need so much language support, so we recommend that you hire an expert industry consultant. You can gain industry knowledge from multiple consultants, establish as wide network, and eventually hire experienced employees directly. The reason for first engaging in contract employment is the many risks in providing benefits that are the same as those in the company's home country. Complaints or discrimination claims about the differences from benefits in the US to the company's home country may occur. In order to avoid high upfront costs, we recommend that you take 1-3 years before expanding the number of employees.
There are many means of increasing employees; newspaper, website advertisements, introductions from associates, and staffing agencies such as our own. Different agencies have different expertise, so it is the best to inquire with an agency specializing in each of your interested fields.
TIPS Sponsored by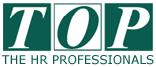 Expert in Human Resource in the United States
TOP Group
www.top-us.com